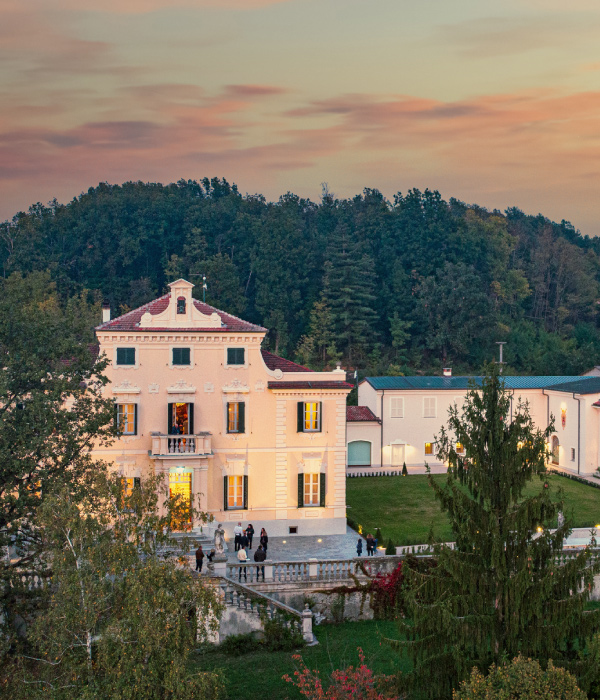 The Estate
The Estate
La Giustiniana
THE HISTORY OF GAVI: THE ORIGINS
La Giustiniana comes from a long history, starting from the 13th century to the modern days, and its path is made of tradition, territory and beauty. These historical events are a fundamental part of the history of the Gavi itself and are visible in the outstanding estate: villa, hut, farmhouse, chapel, vineyards.
THE VILLA: AN EXCEPTIONAL NATURAL SITE
Neoclassical architecture, this place of typically Italian beauty comes from unique and fertile hills, the "Alto Monferrato": its hills, hit by the balmy wind from nearby Liguria, are the home of the Cortese Grape, a true symbol of this land. From the top of one of these hills, the Villa dominates the landscape.
THE COMPANY: LA GIUSTINIANA TODAY
From 2016 on, Mrs. Magda Pedrini and Mr. Stefano Massone, both winemakers, have been taking care of the historical brand, working with experience and never stopping researching and innovating. 
The excellent wine produced, known worldwide, comes from 40 hectares of vineyards of Cortese grape and is a great expression of all the potential of the Gavi di Gavi DOCG.